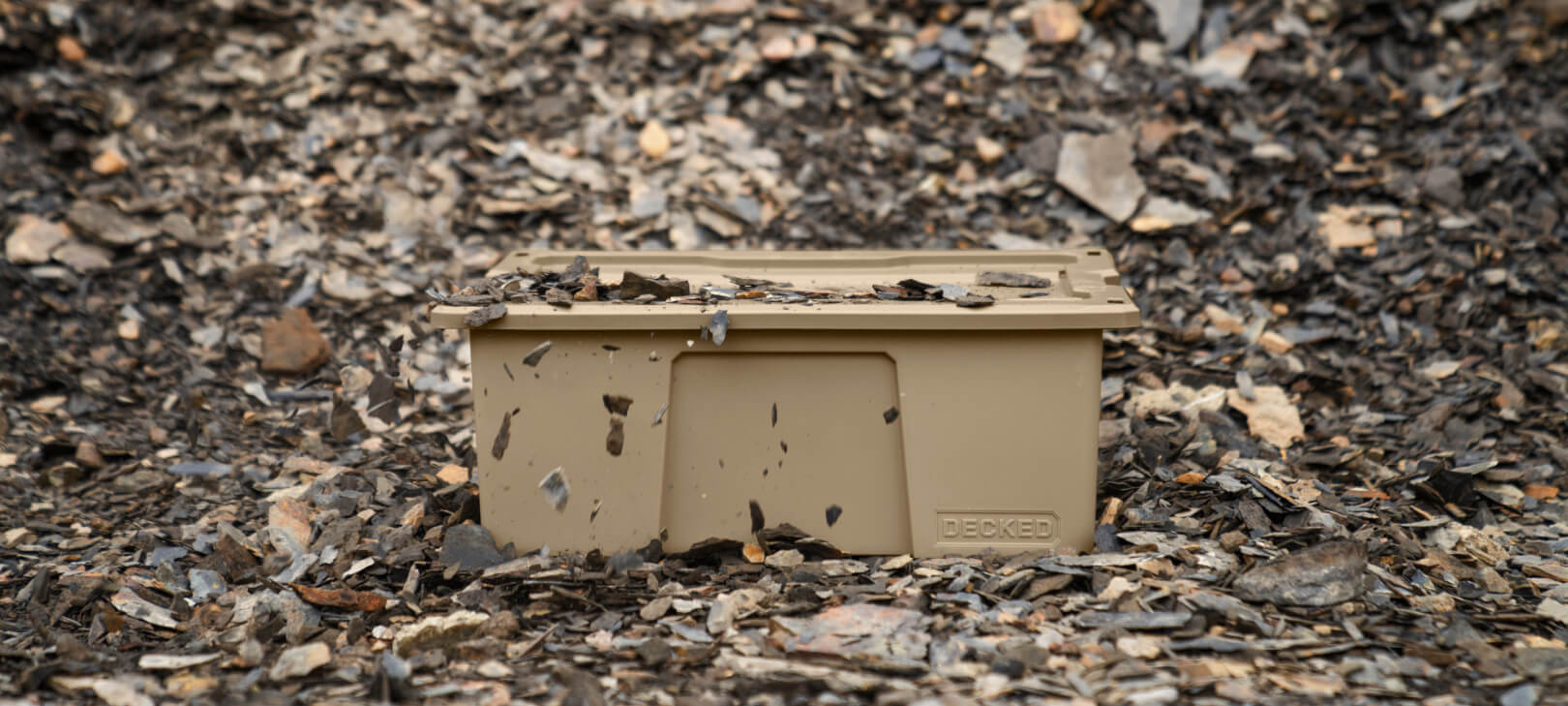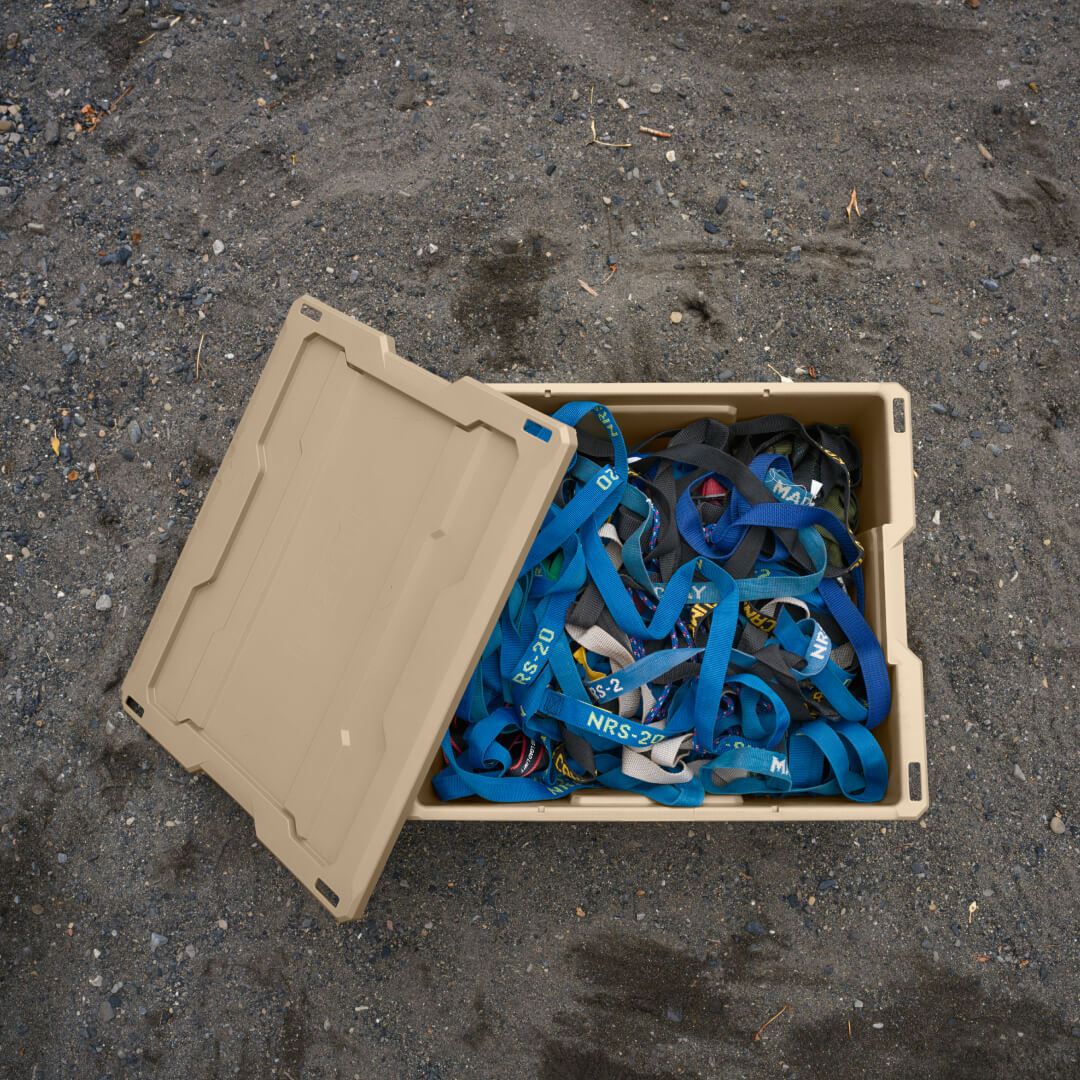 ---
SKU: A0040-DBIN-TAN
---
D-co Case System Deep Dive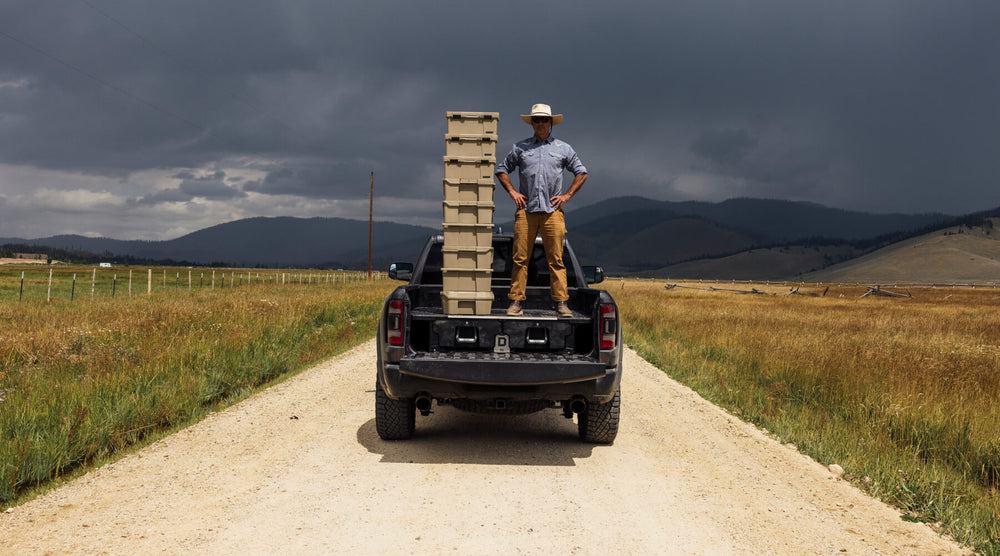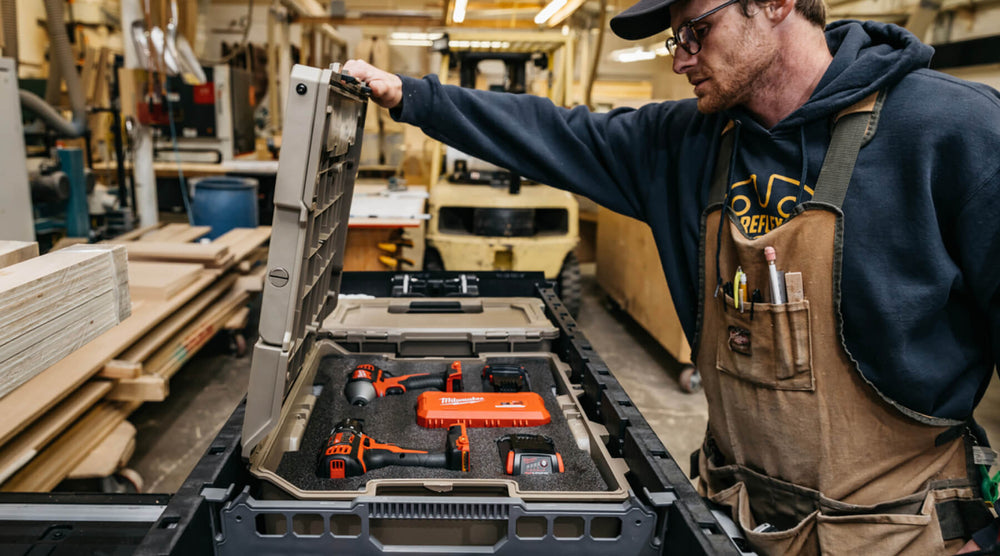 Waterproof
Feel that satisfying "schlunk!" when you close it. H2Zero gaskets ensure total waterproofing, giving you peace of mind no matter where you take 'em.
Dustproof
Darned near hermetically sealed against dust intrusion. Air pressure balanced with Gore Vents.
Bombproof
Impact resistant mineral reinforced polymer construction. Tough enough to drive a truck over.
Stackable
Tetris, not Jenga. Interlocking, modular, stackable, We call it Stable Stack. You'll call it "hell yea".
One-Handed Operation
Designed to be easily opened with one hand tied behind your back (unless you only have one arm). You can even open them in the drawer. Just slam it closed and the latches engage, easy as that.
Portable
We obsess over ergonomics so we made these the most portable Cases on the market. Great handles that fit to your hand no matter the load.
Super Tough Impact Resistance
Case Features
Clutch Latch:
Squeeze with one hand to open. Slam it closed and it locks.

Trigger Latch:
Just like it sounds. Securely locked when you want it closed but easy to open.
H2Zero Gasket:
Not just "sorta waterproof." This is the real deal lid seal.
Gore Vent:
Waterproof and pressure balancing ventilation.
Stable Stack:
Perfect case-to-case, lid-to-base integration. Rock solid stability.
In-drawer Access:
Full access and operation even when nested in drawers.
Build Your
D-cosystem™
The ultimate "better together" story. Everything we make is designed to outperform your expectations on a standalone basis. Start combining our Drawer Systems and Cases, and that's where the magic happens. Rugged construction meets stackable, interlocking, spatially optimized, organizational nirvana. Peanut butter meets jelly.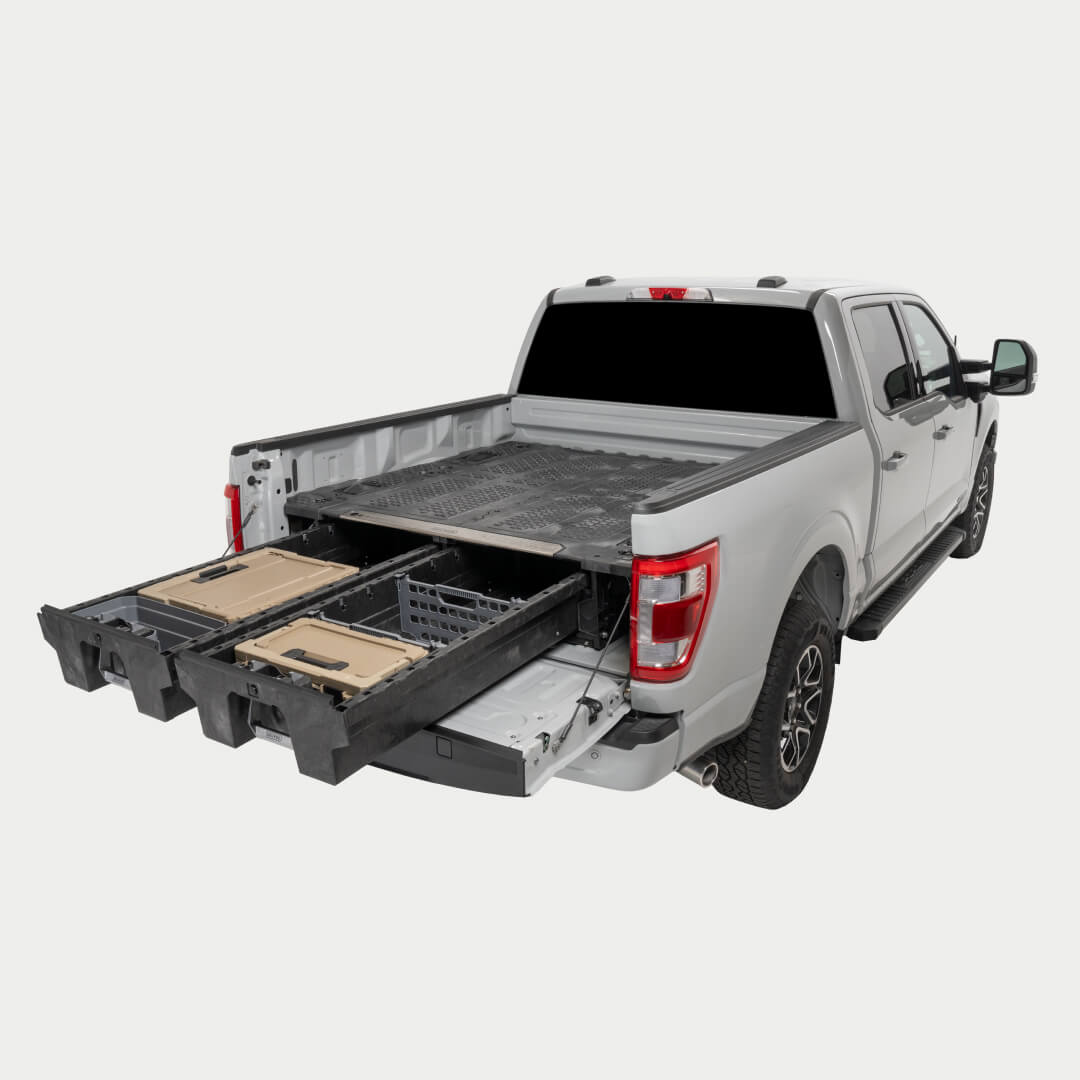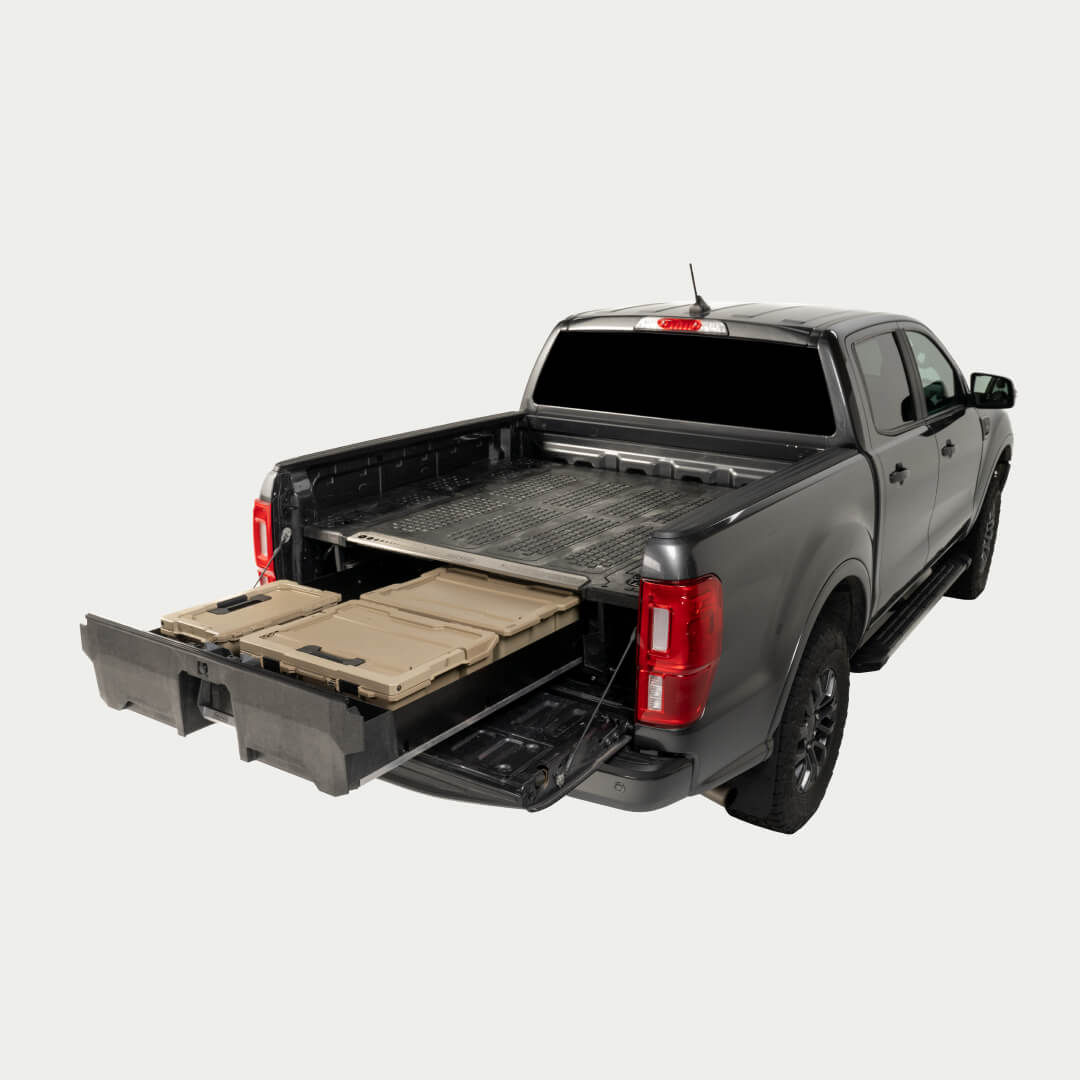 Dimensions and Capacities

Specs:

Volume:

32 L.

Weight:

9 lb.

Payload:

50 lb.

Dimensions:

A (Width):

21.1 in.

B (Length):

17.8 in.

C (Height):

8 in.
FAQ
Have a Question?
You know how they say there's no such thing as a dumb question? Well, they were wrong, but here are some common not-so-dumb ones. Still flummoxed? Contact our customer support.
contact us
Are D-co Cases weatherproof?

Yes! Mineral Reinforced Polymer construction won't ever rust and sheds water better than a duck's back. H2Zero gaskets ensure total waterproofing between lid and case, giving you peace of mind no matter where you take 'em. Gore vents allow for pressure balancing without letting any of the wet stuff in.
All D-co Cases feature a modular design that allows stackability and compatibility when stacked. We call it Stable Stack. Base profiling interlocks cleanly with indentations on the Case lids, meaning that you can stack them together without any worry of them trying to wobble or topple. They will remain stacked together all the way up to a 42-degree tipover angle.
Will D-co Cases fit in my Drawer System?

Hell yes! That's one of the main reasons we designed them. Here's a rough guide to what'll fit, and where: Drawers on a Full-size short Drawer System can fit 3 Halfracks. Drawers on a Full-size long Drawer System can fit 3 Halfracks and a Sixer. Drawers on a midsize short Drawer System can fit 2 Halfracks and a Sixer. Drawers on a midsize long Drawer System can fit 3 Halfracks.
Can D-co Cases nest together like those Russian dolls?

No. But you can safely stuff all your babushka's nesting dolls inside any of the cases and stack them as high as you want.
How tough are D-co Cases?

Real tough. The Mineral Reinforced Polymer the D-co Cases are constructed from may not actually be bulletproof (whole lot of range and caliber math to try and figure out there), but it is a high strength, high impact material designed to take a beating. How tough? Well, we accidentally drove over a Sixer with a Tacoma. Surprised that it survived, we did it again for the camera. They're pretty damn tough.
Where are D-co Cases made?

Unlike most plastic things you buy nowadays, D-co Cases are manufactured right here in the USA, courtesy of the great state of Ohio.
Will D-co Cases fit in my Legacy DECKED Drawer System?

No, D-co Cases will not fit in Legacy Drawer Systems. The best way to determine if you have a Legacy Drawer System is if you have a bottle opener between your two drawers. If so, D-Co Cases will not fit. Shop our Replacement Parts page for compatible storage boxes and accessories here.