Fleet Sales
Reduce lifetime upfit costs by 63%, annual fuel costs by 7% and cost of field injuries by 75%
Reduce Your Fleet Costs
Need Immediate Assistance?
GIVE US A RING : (208) 578-6515
Reduce Your Fleet Costs
Need Immediate Assistance?
GIVE US A RING : (208) 578-6515
Drawer System
The DECKED Drawer System is an organized sanctuary designed to keep your gear secure, dry, organized, and accessible.
2,000 lb payload rating
200 lb drawer payload capacity each
Steel reinforced HDPE construction
Drawers individually lockable
Shop Now
CargoGlide
CargoGlide brings your gear out to you on smooth rolling bearings with a payload up to one metric ton. Compatible with DECKED Drawer System.
1,000 lb, 1,500 lb, or 2,200 lb payload rating
70% or 100% extension options
Industrial-grade American steel and aluminum
Shop Now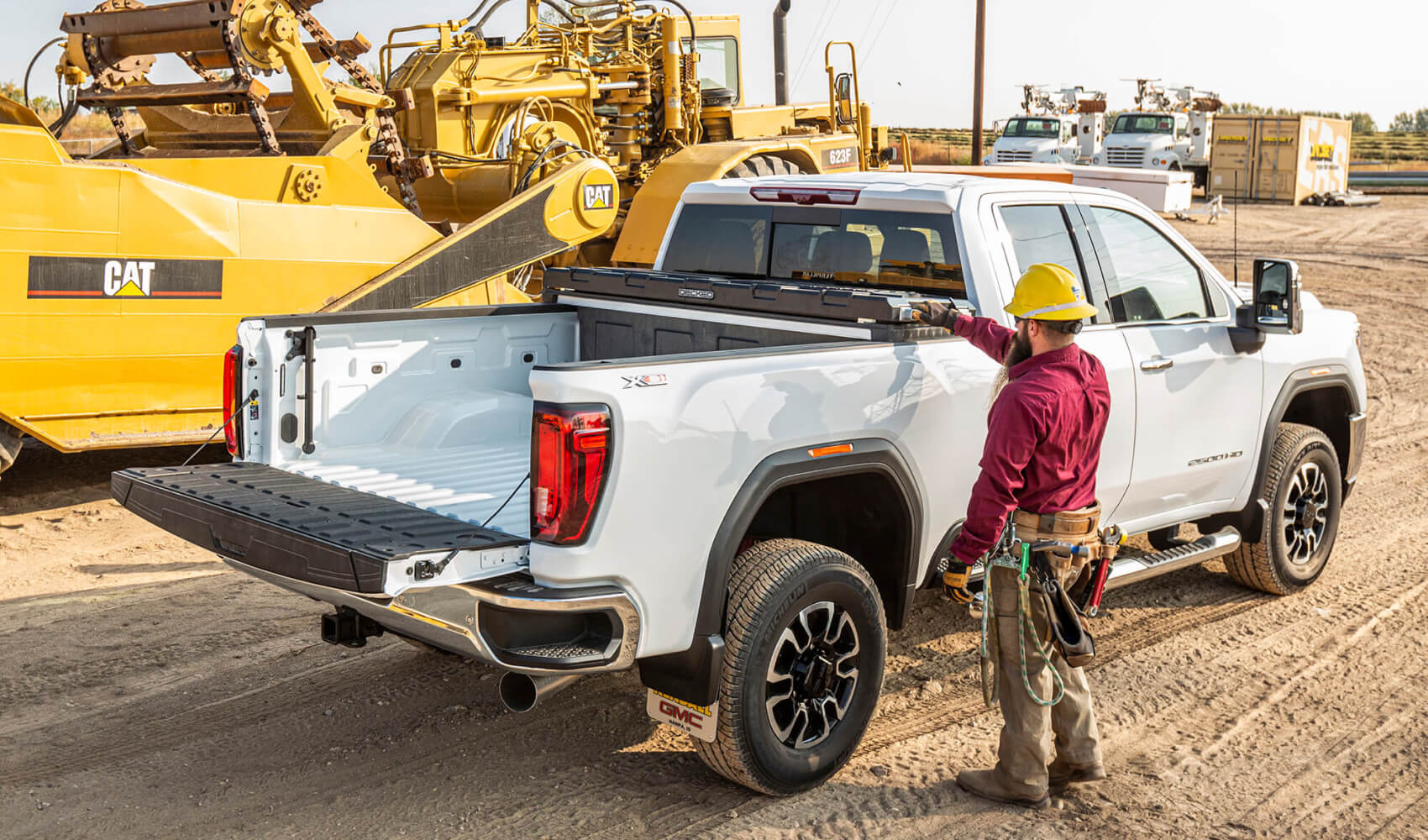 Tool Box
The first innovative, ergonomic truck toolbox. Completely waterproof, 110% dent proof, and guaranteed tool protection.
500 lb payload
100% waterproof & dent proof
Seamless molded construction
Locks securely with a single driver-side keyed lock
Shop Now
"DECKED's security and flexibility lets us carry sensitive equipment safely and securely, but still permits a rapid load out of gear thrown on top of the DECKED setup."
"Our old systems were pretty much makeshift – crates, boxes, and whatever we had to do to get to items. DECKED eliminates all that. I recommend DECKED because of its organization, ergonomics, and look."
"The DECKED system helps our guys have all the tools they need, readily available to them. It's sealed. It's safe...It's very ergonomic and at a cheap price."
Improve Worker Productivity
By keeping equipment secure & organized, DECKED helps workers recover an average of 1 hour of productive time per day. For every 100 vehicles your fleet operates, this represents $360,000/yr in savings.
Increase Worker Safety
All DECKED products are approved by the University of Utah's Ergonomics Lab. DECKED's ergonomic design increases safe bed access by 44%, reducing soft tissue injury costs by 75% and worker comp claims by 50%. 
Save Money
DECKED's lightweight, no-drill design increases vehicle resale value by up to $3,000 while reducing fuel costs by 7%. All DECKED products are engineered with a useful life that exceeds that of the vehicle and are covered by a lifetime warranty.
Boost Electric Performance
DECKED engineers durable products that save up to 800 lbs vs. traditional alternatives. Every 100 lbs saved increases EV range by ~1% while improving performance.
Fit For All Types Of Fleets
DECKED is a trademark belonging to DECKED. All other trademarks appearing herein are owned by their respective companies, and no endorsement by, affiliation with or sponsorship of DECKED by the third party mark owner(s) is stated or implied by DECKED's use of third-party trademark(s).
To learn more about the customers listed above, please visit:
https://corporate.exxonmobil.com/
https://www.ecolab.com/
https://www.kiewit.com/
https://www.t-mobile.com/
https://www.cox.com/residential/home.html
https://www.duke-energy.com/home