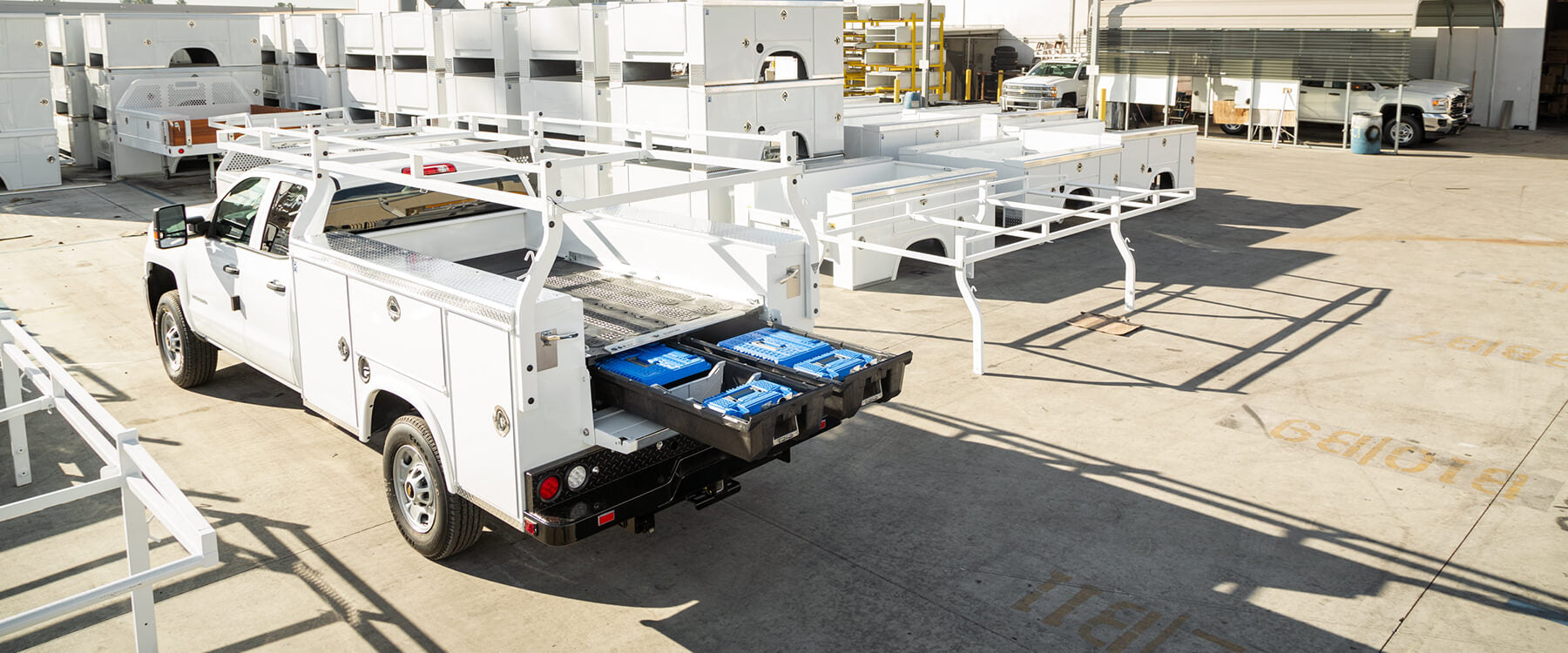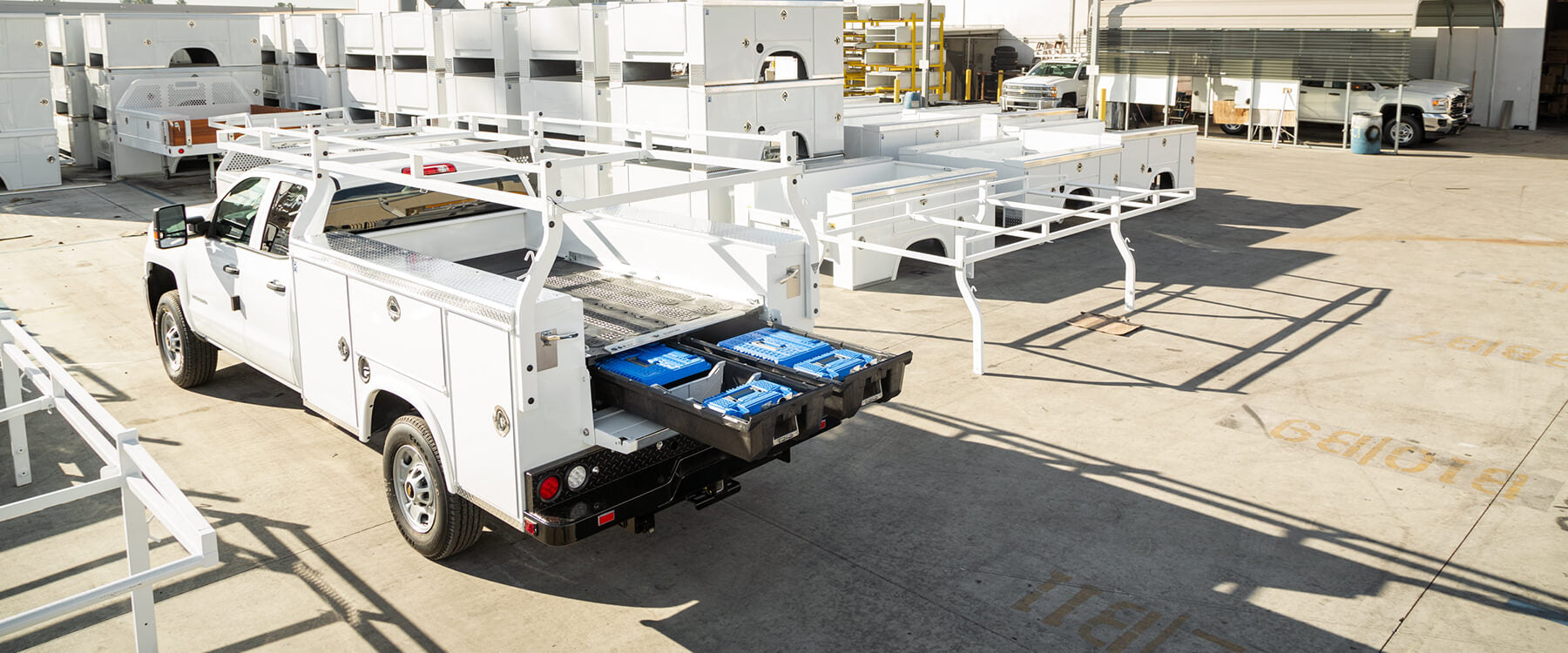 ORGANIZED STORAGE
End the junk show. Easily access everything you need. DECKED cargo van systems get you dialed and makes your life more efficient.
CUSTOMIZABLE
Dial in your system with DECKED accessories: locks, dividers, Core Trax, T-Tracks and D-Box toolboxes. DECKED is also compatible with a variety of toolboxes, ladder racks, gun mounts, cargo slide systems and more. All accessories sold separately.
ERGONOMIC
DECKED drawers slide your payload of tools, gear and other supplies right out at waist height. Done are the days of crawling into your van.
EFFICIENT
Weighing in at only 200-220 lb per system, DECKED won't dramatically effect fuel economy or van payload capacity. Access your tools without climbing in and out of your van.
SECURE
Unlike other toolboxes, DECKED is out of sight and out of mind, providing peace of mind when it comes to guarding your valuables and key items. With the tailgate closed and locked, drawers are inaccessible and unable to be opened. Combined with our drawer locks, your tools and other essentials are safe and secure.