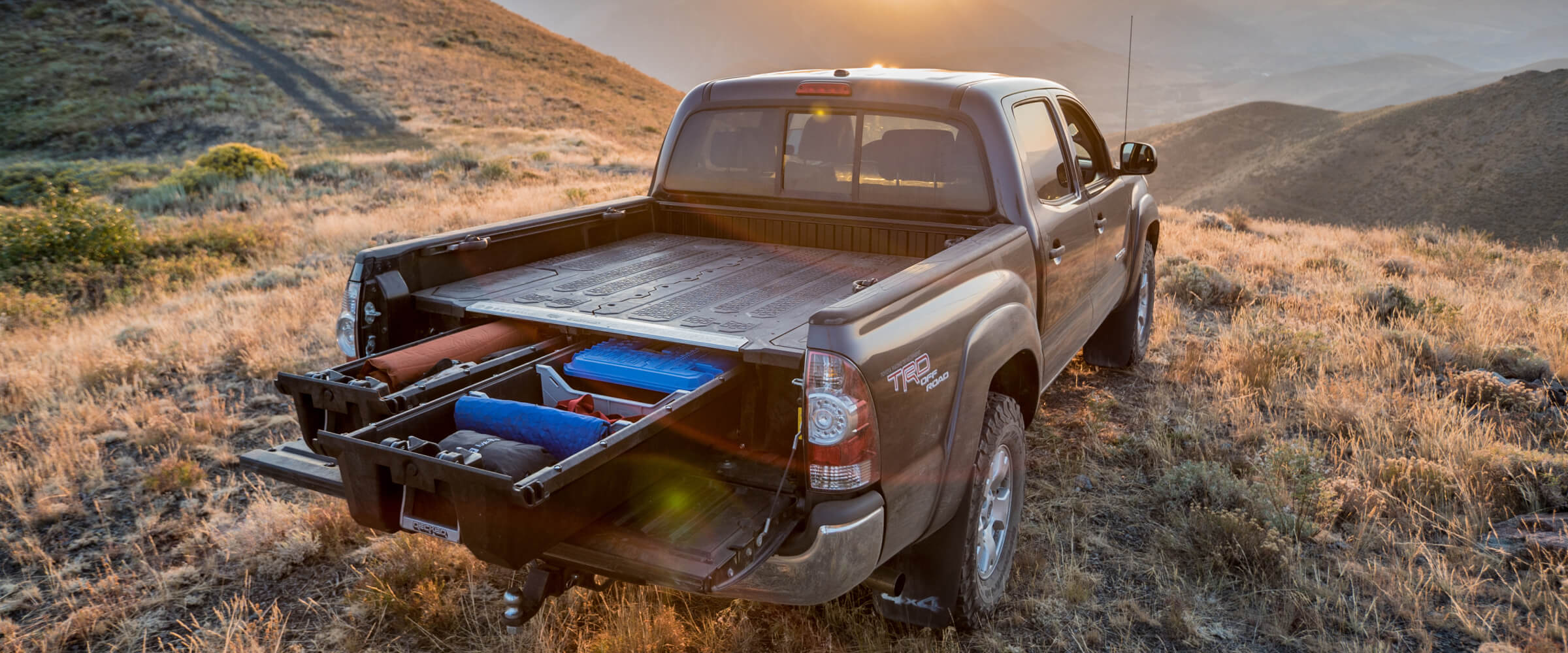 GovX ID Military Discount
Thank You For Your Service
We've partnered with GovX to offer a 10% discount on your purchase of a DECKED Drawer System, CargoGlide, or Tool Box.
Unlock Discount
This Offer Is Eligible For:
Current & former U.S. military
Military spouses & dependents
First responders including law enforcement, fire, and EMS
Federal, state, and local government employees
Teachers (K-12 and University teachers/staff)
Steps To Activate:
Click "Unlock Discount" to claim GovX code. Verification is real-time and secure. You'll receive a single-use discount code to apply at checkout. Be sure to copy your code.
Shop DECKED systems below and add a Drawer System, CargoGlide, or Tool Box to your cart.
Enter discount code at checkout to activate deal.
Shop System Products
Drawer System
The DECKED Drawer System is an organized sanctuary. Securely stow your tools, toys, and other important stuff in a tough, weatherproof, modular environment.
CargoGlide
Never climb into your truck bed or van again. CargoGlide brings your stuff out to you on smooth rolling bearings with a payload up to one metric ton.
Tool Box
Show your tools some respect! Give them a modern, waterproof, secure, and easily accessible place to call home. Tougher than a $2 steak and 100% made in the USA.