Drawer System
The DECKED Drawer System is an organized sanctuary. HDPE co-molded to a steel subframe deliver a van storage system with a 2000 lb system payload and 200 lb capacity per drawer.
CargoGlide
Never crawl into your van again. CargoGlide brings your gear out to you on smooth rolling bearings with a payload up to one metric ton. Compatible with DECKED Drawer System.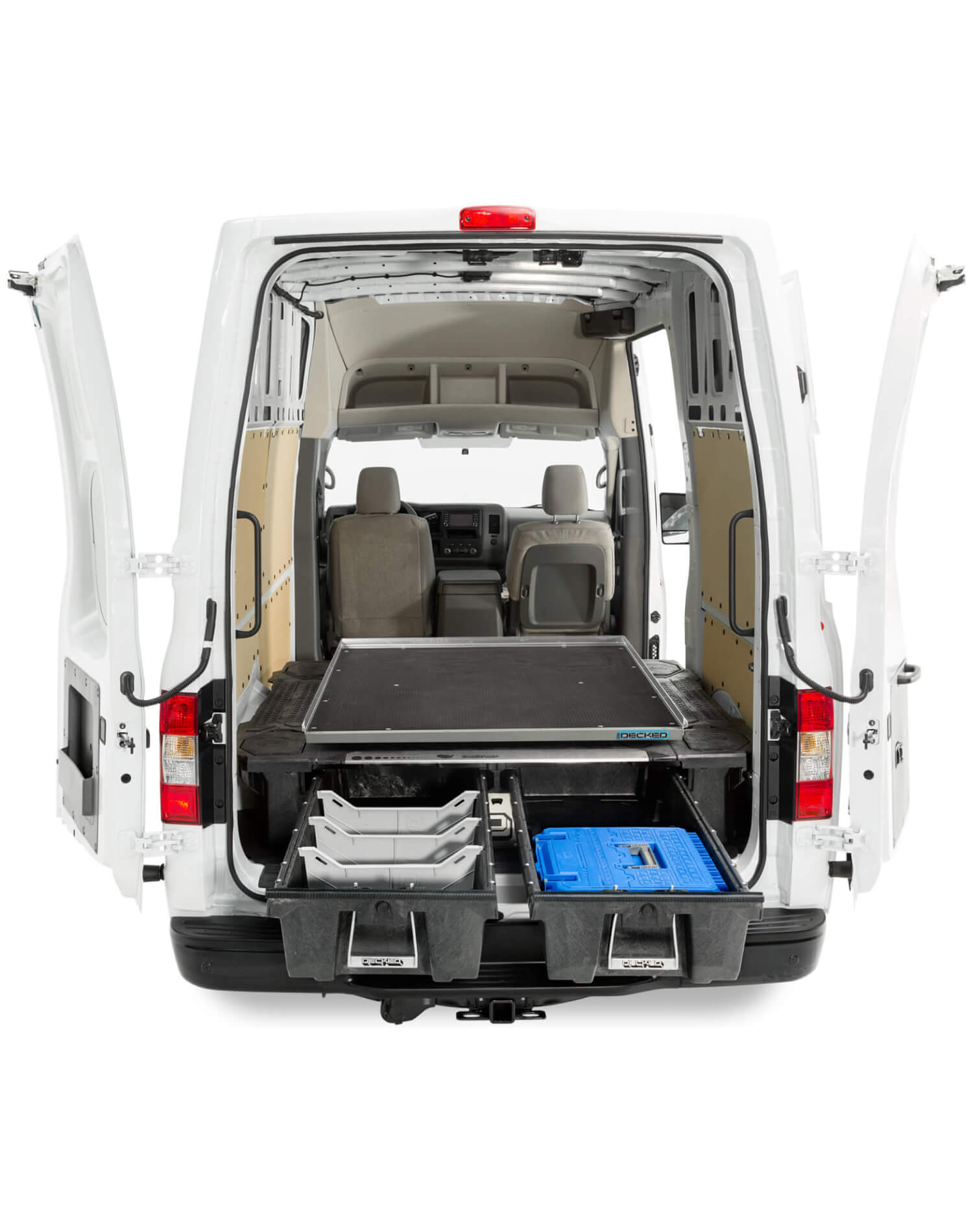 ORGANIZED STORAGE
End the junk show. Easily access everything you need. The DECKED Drawer System gets you dialed and makes your life more efficient.
One-Handed Operation
Keep talking on the phone while you slide up to 2200 lb of work out to you with ease. Multiple cargo stops let you control the extension. Never crawl into your van again.
ERGONOMIC
DECKED drawers slide your payload of tools, gear and other supplies right out at waist height. Done are the days of crawling into your van.
EFFICIENT
Weighing in at only 200-220 lb per system, DECKED won't dramatically effect fuel economy or van payload capacity. Access your tools without climbing in and out of your van.
Easy Installation
CargoGlide comes pre-assembled. Simply drill according to instructions, install hardware and bolt it down. Boom. 30 minutes and done.