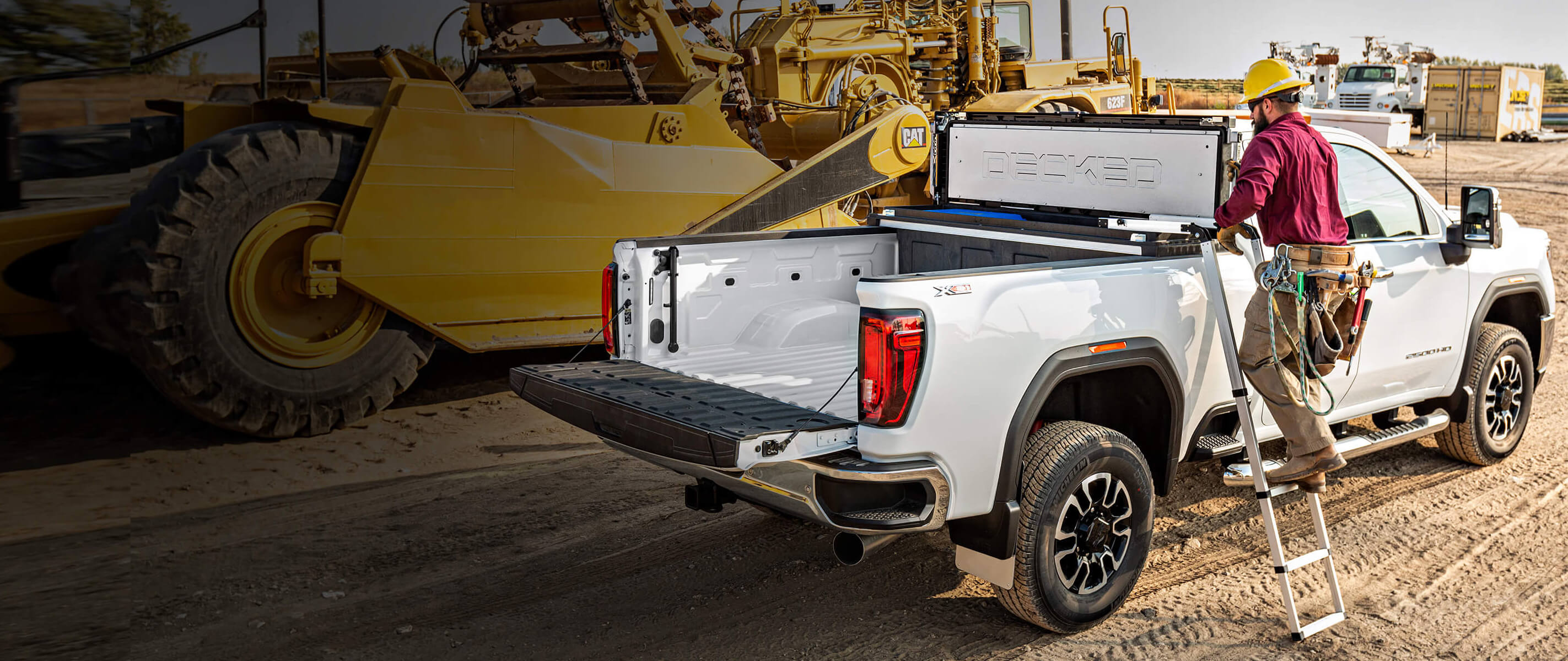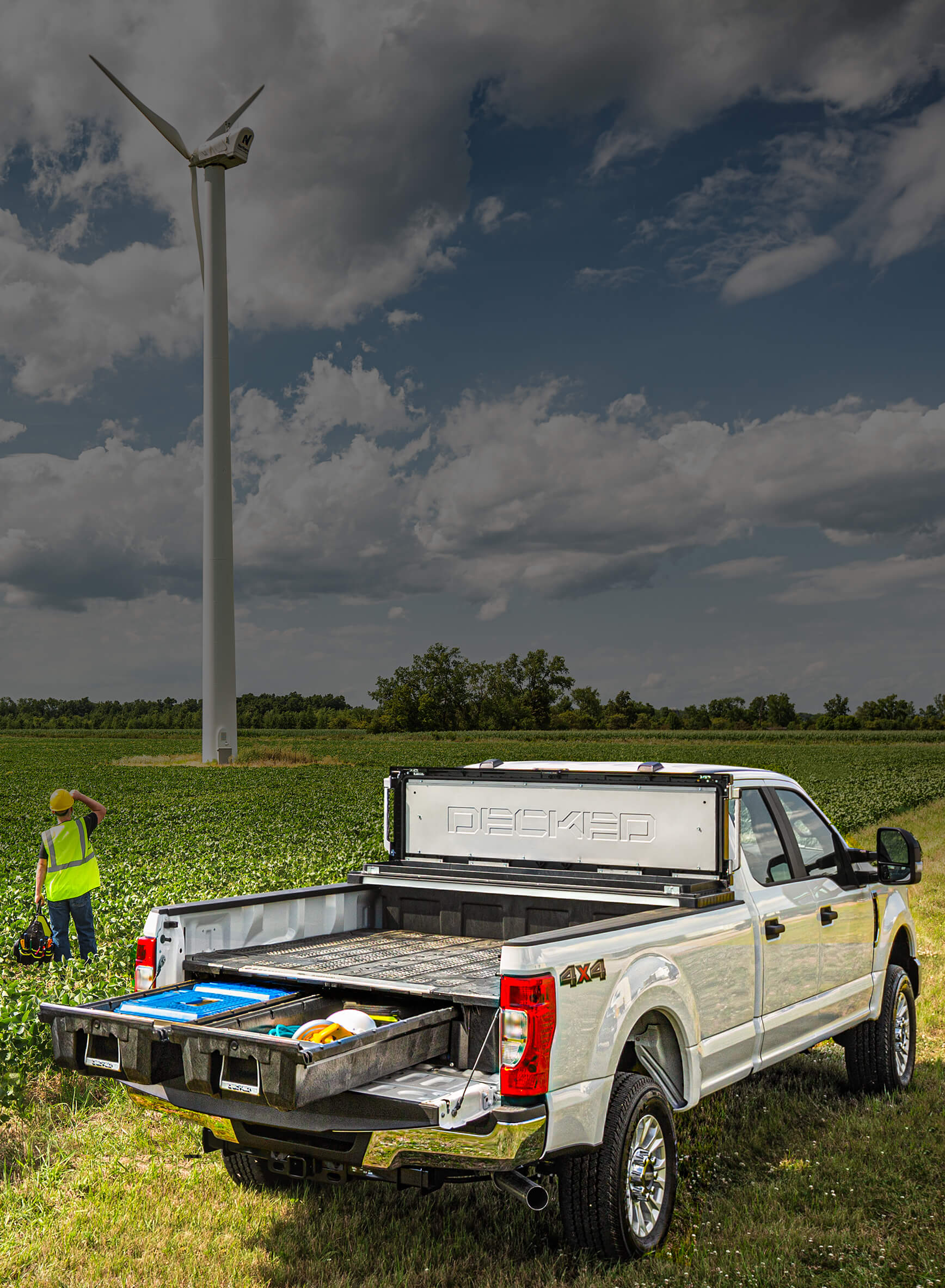 WHICH DECKED PRODUCT IS RIGHT FOR ME
Drawer System
Securely stow your tools, toys, and other important stuff in a tough, weatherproof, modular environment.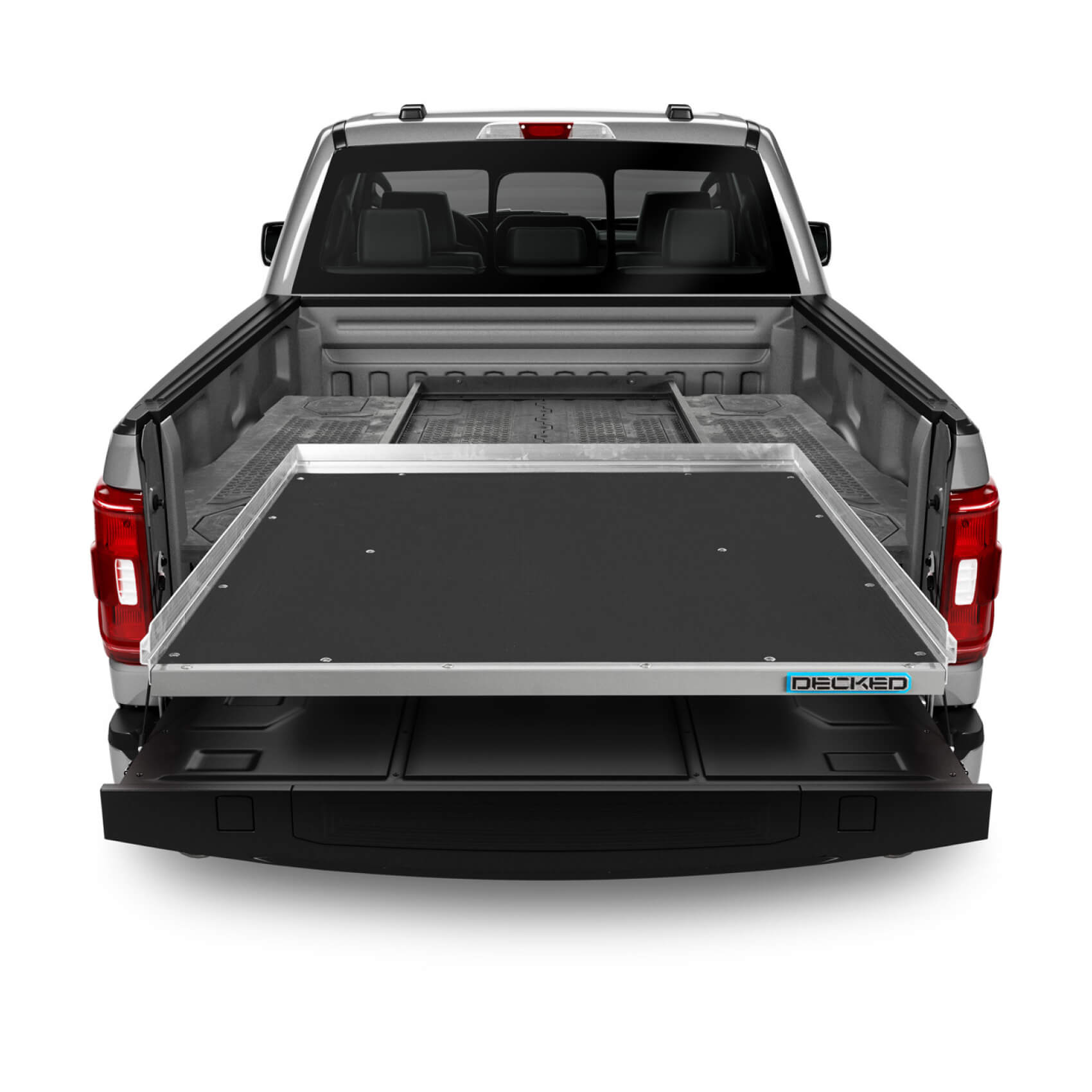 CargoGlide
CargoGlide brings your stuff out to you on smooth rolling bearings with a payload up to one metric ton.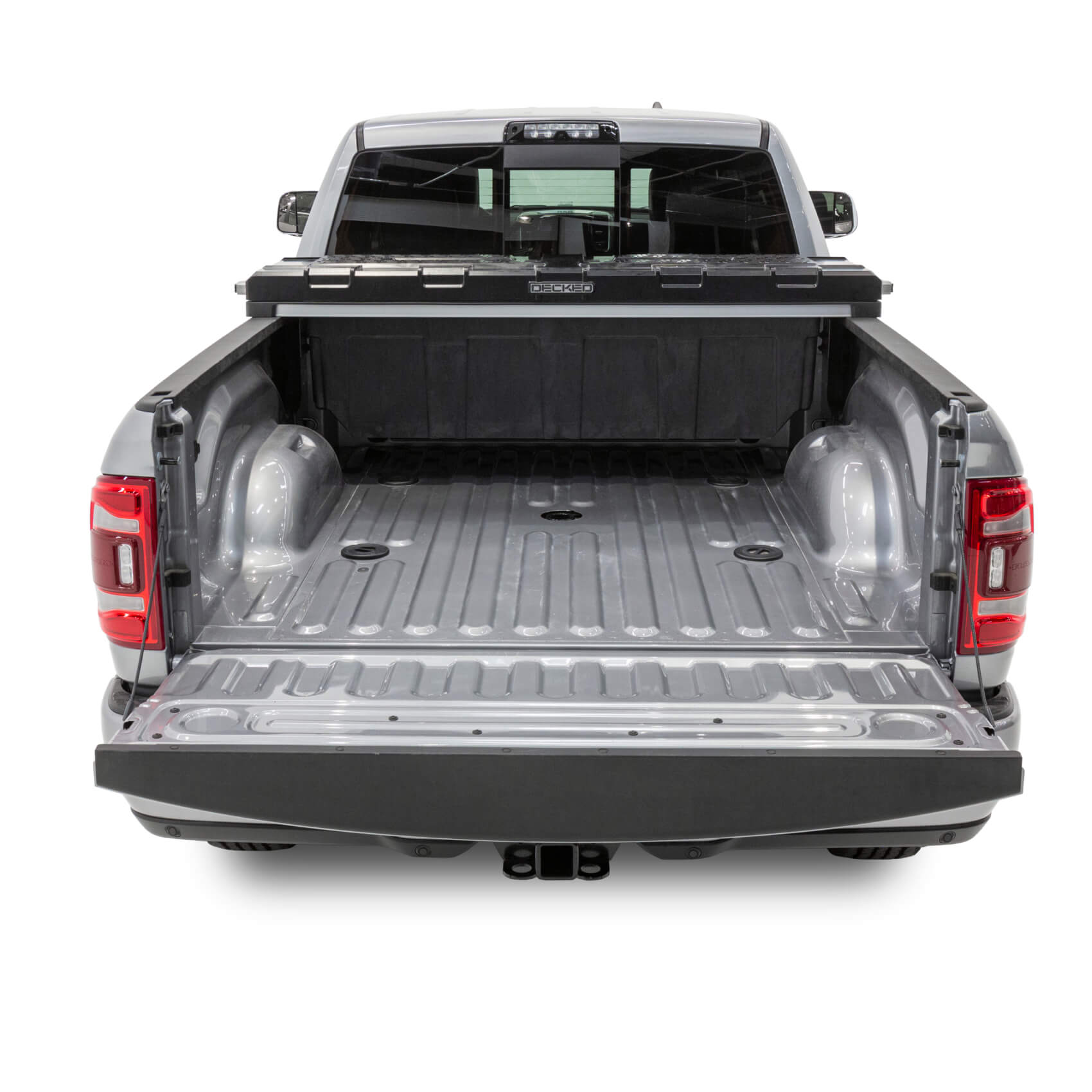 Tool Box
Show your tools some respect! Give them a modern, waterproof, secure, and easily accessible place to call home.